Login Screen Resolution Issue
Your OSX login screen displays at an incorrect resolution. This resolution is different to that of the desktop. Usually your login screen will display at a lower resolution, which causes your log-in window to look big with large text. Once you login your desktop display resolution is as you would expect.
Login Screen Resolution Cause
The system stores different resolution settings for individual user accounts and for globally accessible areas, like the login screen. When switching between displays, for example when using projectors or an external display, this resolution sometimes gets set incorrectly or stuck at a previous resolution.
Login Screen Resolution FIX
To fix this you can reset the PRAM. This will force the system to reset the resolution of the login screen.
Choose Apple menu > Shut Down.

Locate the following keys on the keyboard: Option, Command (⌘), P, and R. You will need to hold these keys down simultaneously in step 4.

Turn on your Mac.

Immediately press and hold the Option-Command-P-R keys. You must press this key combination before the gray screen appears.

Continue holding the keys down until your Mac restarts, and you hear the startup sound for the second time.

Release the keys.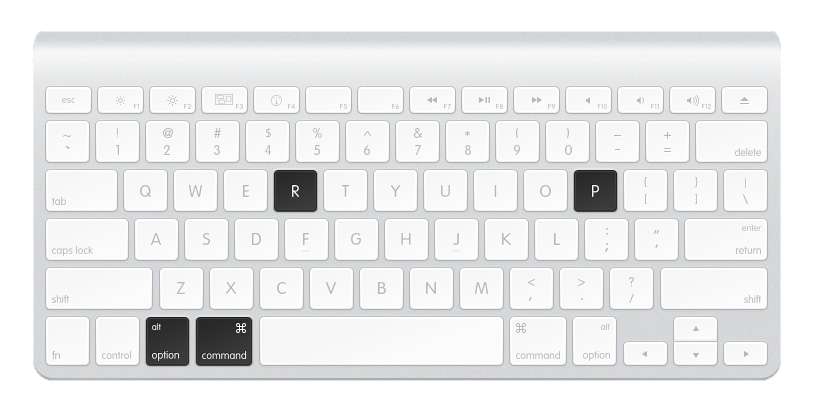 Apple support article: OS X Yosemite: Reset your computer's PRAM
Thanks for reading, hope it helped!