LookRound SketchUp Plugin
10 years ago the LookRound project was designed for the Design Systems Group (nowadays the Information Systems in the Built Environment), Faculty of Architecture, Eindhoven University of Technology. The result of the project was a research paper with the title: "A Single Structured Approach to Architect-Client Communication" and a web-based prototype application by the name of "LookRound".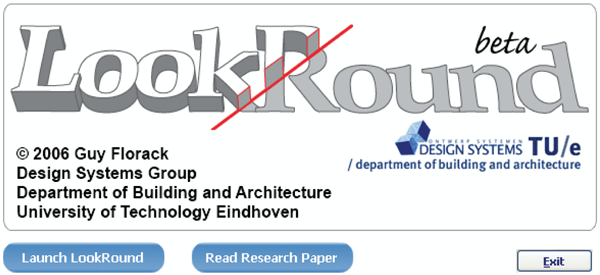 The project was a tribute to the under-discussed topic of the client-architect relationships, with the following research question: "Is it possible to develop a single structured approach to improve the communication between the client and the architect?". The research looked at what and how architects and clients communicate and used this to define the problems that are often found in the communication process. The results of the research were used for the development of a web-based single structured approach to architect – client relationship, known as LookRound.
LookRound Beta was a prototype of a plug-in for the 3D software SketchUp. The plug-in produced a web application from a SketchUp model where it was possible to navigate through any given cross section of the model. Hereby making it easier for the client to understand the design, increasing the efficiency of the architect – client communication.
Let's Build Something Together