Eerlijk en Warm is a company that gives you a warm and cozy feeling, literally. They offer a wide range pellet stoves, micro dust filters for wood fires, innovative consumer windmill and the best firewood in the industry: "Eerlijk hout". They promote the independent production of energy in an environmentally friendly way. Want to become self-sufficient energy-wise? Sadly the business was closed in 2018.
We provided them with website design and developed their website & web store for them including five landing pages.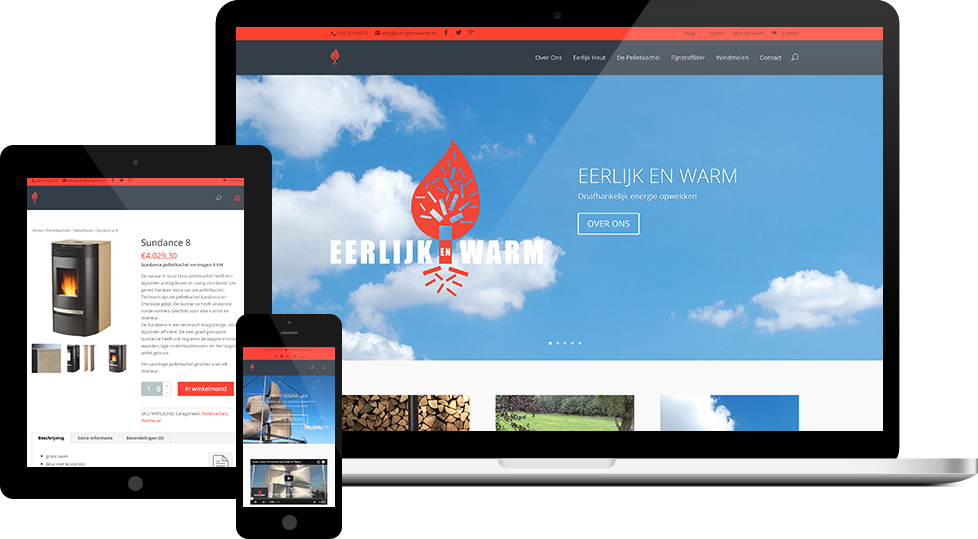 "Guy is one of those guys who is able to make a big problem small in no time! Always has an answer and so very comfortable to work with. His in-depth knowledge in varied subjects is high!"
Let's Build Something Together