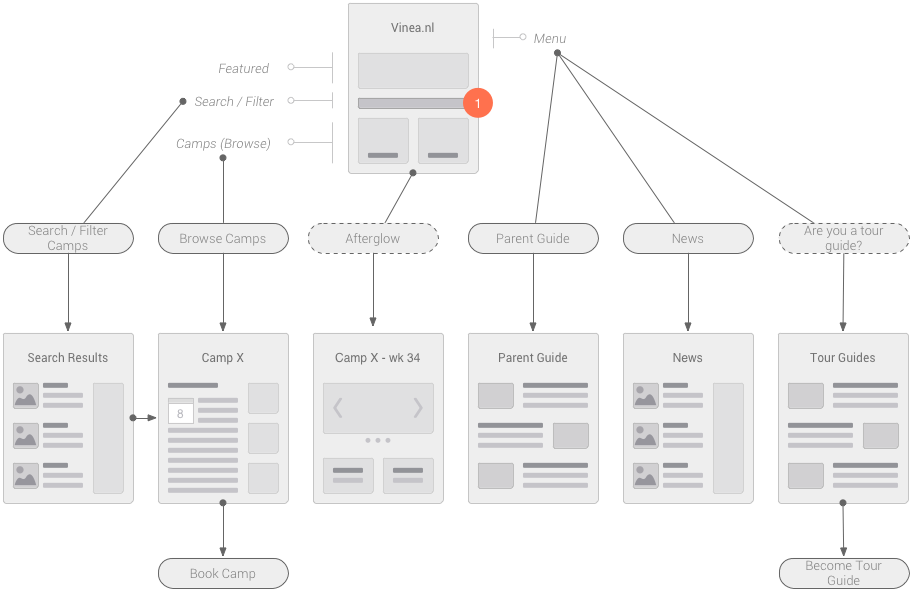 Vinea is the youth camps organizer of the Netherlands. They wanted to drastically revamp their online approach. We took up the UX Design process, creating persona's from user testing, analyzing workflows and designing the appropriate wire frames.
Together with an excellent graphic designer from Studio Zilt in Amsterdam, the foundation for the their new online booking site was formed.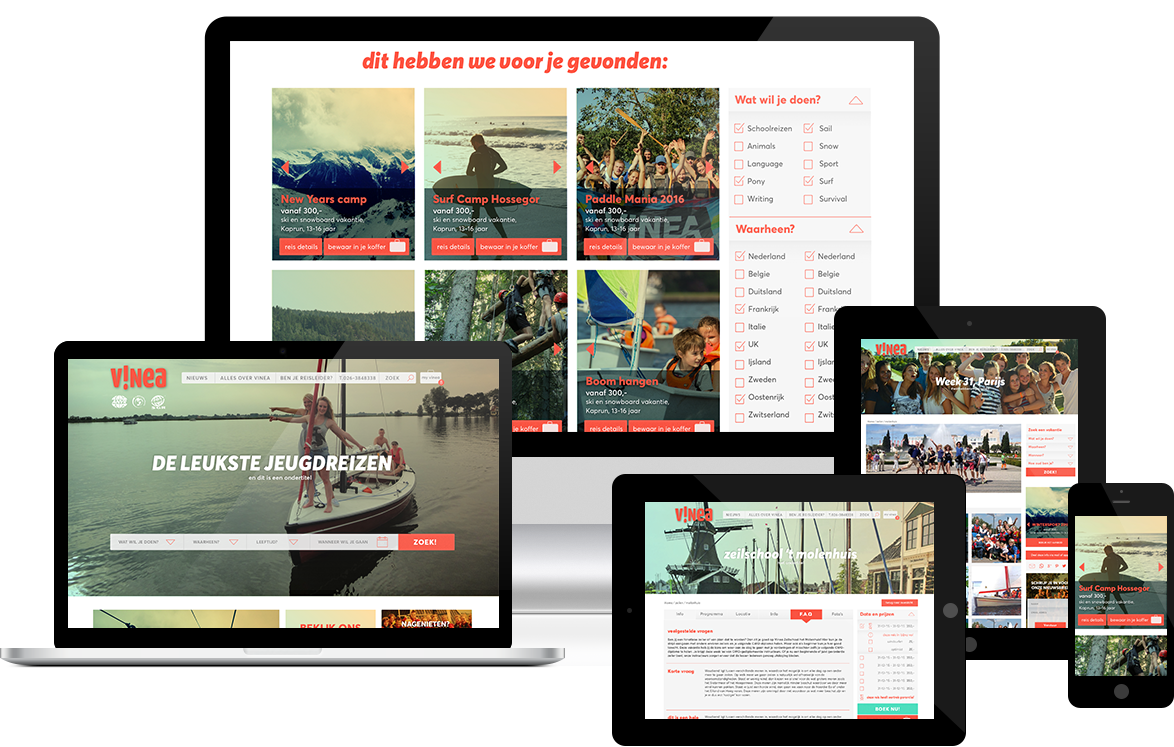 Let's Build Something Together
Looking for a Graphic Designer?