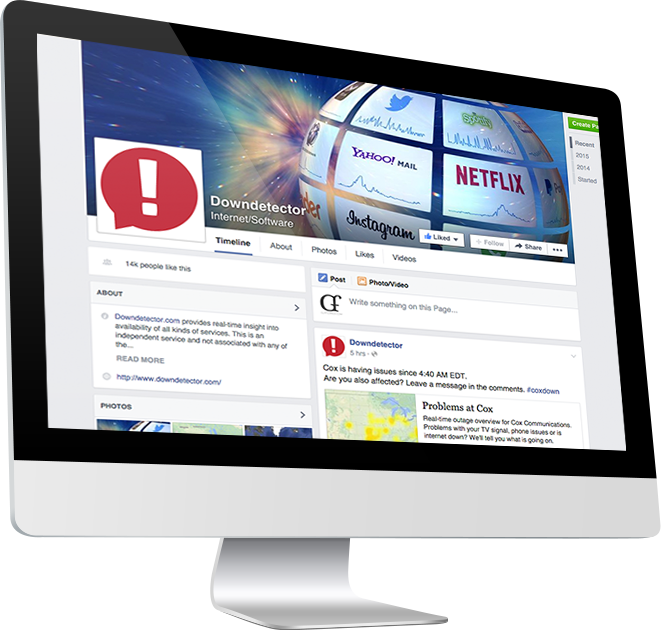 Increase your social media presence with an eye-catching cover image.
Downdetector.com offers a realtime overview of status information and outages for all kinds of services. Also based in Haarlem they asked us to design an eye-catching Facebook cover and Twitter header image for their twenty-eight Facebook pages & Twitter profiles in order to increase their social media presence.
We projected the widgets used on their website on to a 3D sphere flying through the universe to create a recognizable and dynamic cover that emphasizes the company's global presence and data flow at hyper speed.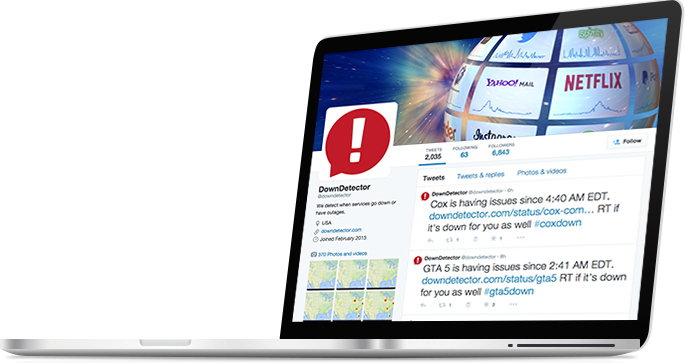 Want to know if your service is having issues?
Want to increase your social media presence?